Description
Various Version of Tatami 3D Materials
This 3D Material have 7 kinds of Tatami Mats, image of Tatami lines and side pattern brush,
so total are 7 Types + α set.
The Tatami mats are corresponding to 4 rooms and each mat's size can add up to 4 to 12 mats.
It can be used in combination freely to make a Japanese room with other optional parts.

Here is an arrangement of the main file.
Each part can be display or
non-display according to personal design.
The edge board can be added to 4-6 mats.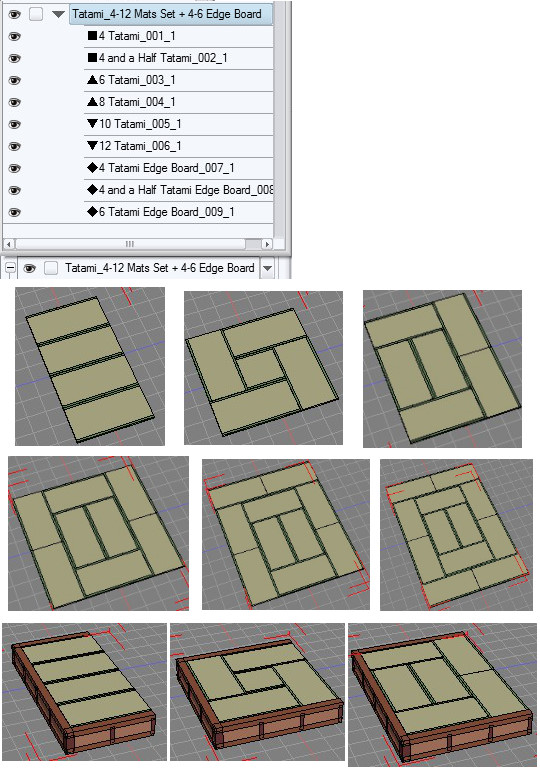 The single file of 4 to 12 mats is used for up to 4 Japanese style room.
Please use it freely with display and non-display.
※There is a gap between the Tatami mats for the sliding door (sold separately).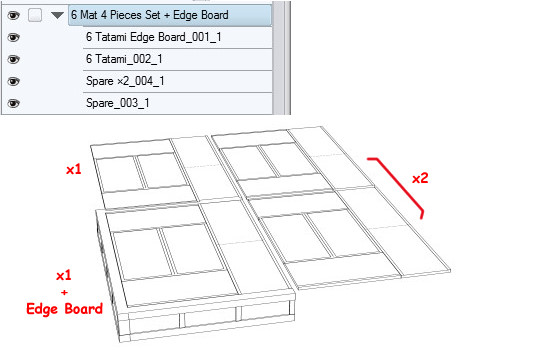 4 to 6 mats with edge board.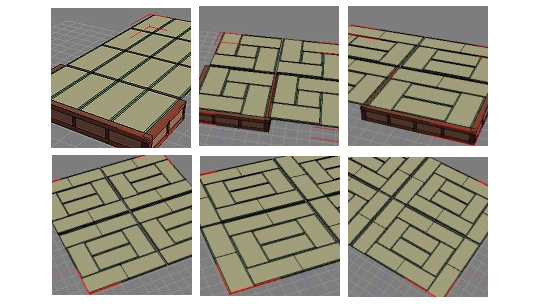 It can be combined with other 3D materials which sold separately to make a room layout and they fit accurately.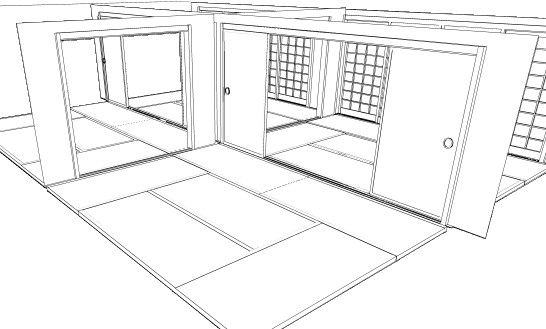 A total of 4 patterns of tatami lines are included in a image files.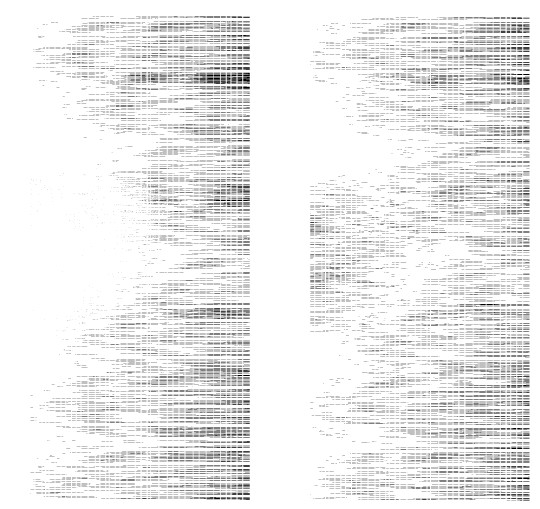 Please use it according to the shape of the mats by "Free Transform".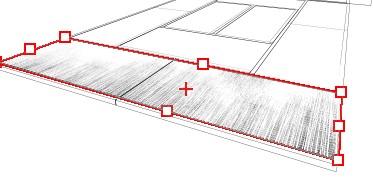 The brush include in the set is used for side of the Tatami mats.
Take the selection area of the side and draw with brush in black color (or draw with white color after filled the area with black/beta(solid color).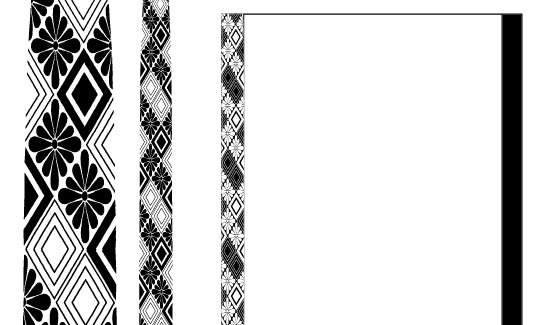 ※Finishing Example
Using Tatami line image, side brush and 3D sliding door(sold separately).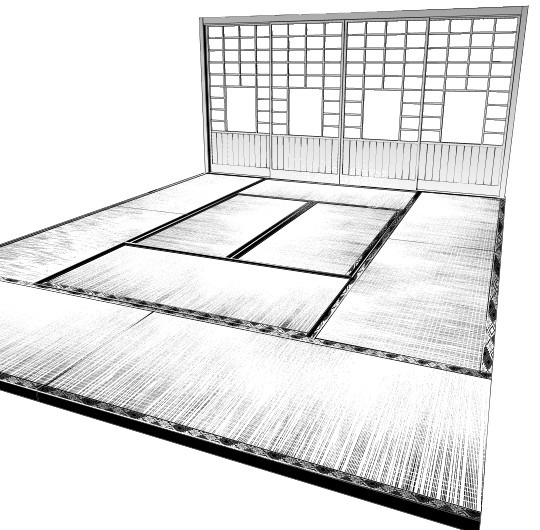 Material Import and Setting Method
※Please Note※
The import method differs depends on each material.
Those who purchase for the first time and those who not confidence in digital knowledge,
please read before purchase.